Affordable and Reliable Hosting
Hosting is related to having your website on a server or other computer so that it can be accessed across the internet.  All websites require that they are hosted somewhere in order to work.  Hosting is also where email accounts can be held.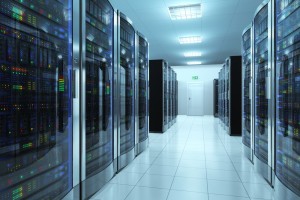 Hosting prices vary dramatically, but typically most small business will pay around $100 -> $500 per year.  There are so many hosting options out there and it can be quite confusing to pick one.  Below is a very quick rundown of the three main 'types' of hosting..
1 :  Shared hosting :  Your website is on a server(computer) with hundreds or even thousands of other websites.  This is typically all that a regular information or a small ecommerce site will need.  The performance of sites on shared hosting will vary depending on how many other websites the hosting company is trying to fit on the same server.  The cheapest options will generally try to cram as many as they possibly can together though this can make websites load slowly.
2.  VPS Hosting (Virtual private server) :  Your site is given it's own allocation of server space and power on a server.  It is still sharing the server with other sites but theoretically the other sites should have no impact on yours.  This type is generally what medium level shopping carts or regular sites that want to load faster than typical shared hosting.
3.  Dedicated server : For high traffic websites / successful ecommerce sites that need all the power of the server for themselves.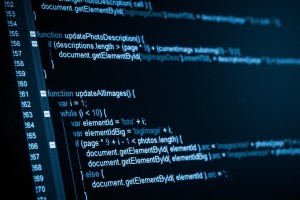 There are also many different levels / packages for each of these options.
The most difficult part of choosing a host is that while one can appear good value at face value, when something does go wrong (which I can guaruntee will eventually happen) , their support may be terrible and your site may be down for days, and in some cases poor quality web hosts have lost their customers websites completely.  When all is going smoothly, a small website may appear to run nearly the same as on the cheapest host as a more expensive one, but a lot of the time this will be at the cost of support.  When there is a problem with your website or emails, the last thing you need is to be waiting days for a support ticket to be answered and no phone number to call – this is a reality for many of the cheapest hosting companies.
I offer quality hosting and peace of mind to knowing that I will be on hand to sort out any issues.
What I offer is quality Australian based hosting, at affordable prices that will have important security updates, the latest technology, regular backups which I store separate to the hosting for that extra piece of mind.  I am available at all reasonable hours by phone (most of the time on weekends as well) and also respond to emails quickly, should anything go wrong.  I use a top quality, premium, Australian based hosting company  (no I don't keep the servers in my home

) to keep my clients sites on.  Because I am buying at a bulk rate you end up getting it much cheaper than you would be able to if you hosted the site yourself with the same caliber of hosting provider.
My Hosting Packages
Basic Hosting

$100 per year

The best and most affordably option for a small business website getting started.

Australian based quality shared hosting
Weekly backups on the host
Monthly seperate backups by myself
Up to 4 Email accounts setup on the server
1 GB space (plenty)
Support if any issues arise.
Up to 30 minutes of web development time to give advise or make small changes to your site over the year.
Medium Hosting

$380 per year

More support offered for a company that wants to ensure their website has the latest updates and patches.

Wordpress plugins and theme kept up to date with latest updates.
Australian based quality shared hosting
Daily backups on the host
Weekly seperate backups by myself
Up to 10 Email accounts setup
Up to 3 GB space
Support if any issues arise.
Up to 2 Hours of web development time to give advise or make small changes to your site over the year.
General Hosting Support

$45.00 Per Hour

You can use me as your go to guy if you have your own hosting and I can provide aditional support at a reasonable hourly rate.

7 Days a week support for peace of mind
Very reasonable $45.00 per hour